2017 Scholarship Recipients
The Appalachian Pipeliner Association's (APA) 2020 Scholarship Overview and Application documents are now available! Click
HERE
to download the overview. Click
HERE
to download the application.
General Scholarship Details
For 2020/2021 the APA is offering a total of $50,000 in scholarships!
Available to all APA members and their sponsored relatives.
Scholarships will be granted for use during the 2020/2021 academic school year.
Available for applicants pursuing Associate's, Bachelor's, Graduate, Vocational and Trade School degrees/certifications.
No degree/program restrictions.
Applicants must demonstrate an interest in pursuing a career in the oil and gas industry.

Applications must be submitted by March 6, 2020.
Previous Scholarship Awards
The Appalachian Pipeliners Associations (APA) awarded a total of $16,000 to four (4) outstanding candidates at the May Dinner Speaker Meeting on Tuesday, May 16th, 2017. Congratulations to the scholarship recipients!!!!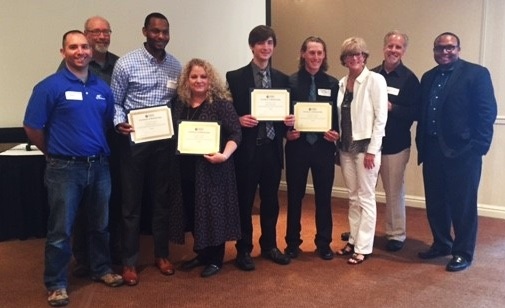 2017 APA Scholarship Committee and Scholarship Recipients. L to R: Corey Mislinski, Mark Haibach, Jonathan Dunn, Kelley Edmier, Adam Woodcock, Nicholas Bernick, Wendy Driscoll, Mark Butta, Clem Collins IV

Nicholas Bernick
Niagara University
Pursuing B.S. in Finance
Est. Grad Date May 2018
Niagara University Baseball Player
APA Sponsor Louise Mancuso Wolf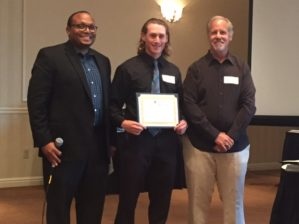 Jonathan Dunn
University of Michigans Ross School of Business
Pursuing MBA in Finance
Est. Grad Date May 2019
Commercial Development Rep at Williams Midstream
Professional APA Member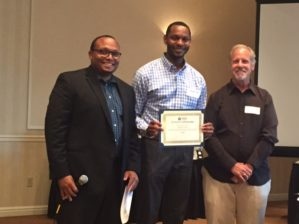 Kelley Edmier
Indiana University of Pennsylvania
Pursuing Ph.D. in Safety Sciences
Est. Grad Date May 2019
Safety Supervisor at EQT Corporation
Professional APA Member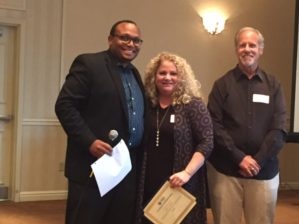 Adam Woodcock
Pennsylvania State University
Pursuing Ph.D. in Information Sciences and Technology
Est. Grad Date April 2018
Penn State Tech Titans (IST Club) President
APA Sponsor Jeff Woodcock